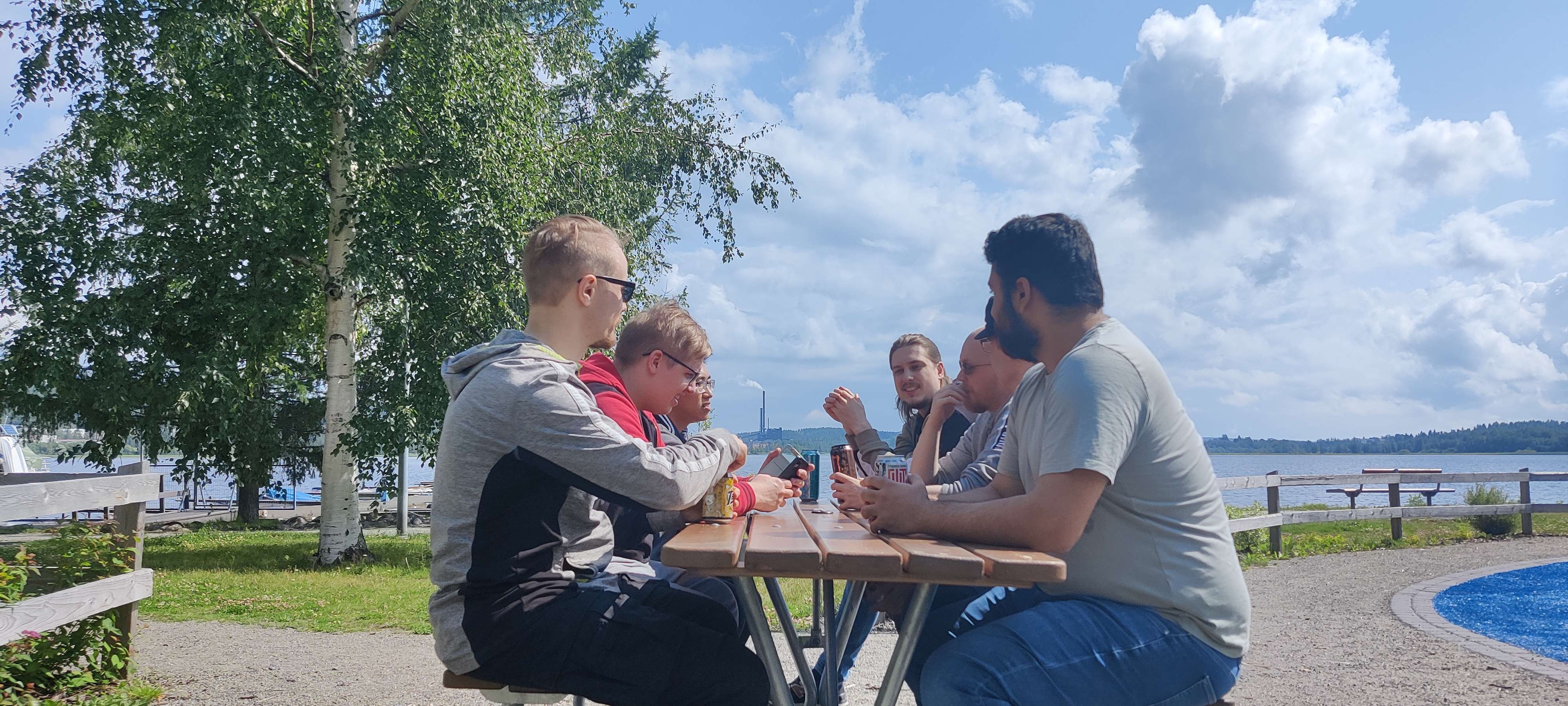 For students
Get a head start to working life
Participate in WIMMA Lab and you'll have a unique opportunity to solve real-world problems in a team, network with companies and practise skills you'll need in your working life.
A better way to learn
WIMMA Lab offers many opportunities for students that participate, from networking with representatives of companies to learning a new and modern technology. All of this combined will give you a headstart to your working life and newfound confidence in your work.
In WIMMA Lab, students work in one of the four virtual companies: IoTitude, Mysticons, Overflow or Pengwin Media. Each one has a different assignment every summer, and there is a role for everybody regardless of your technical background.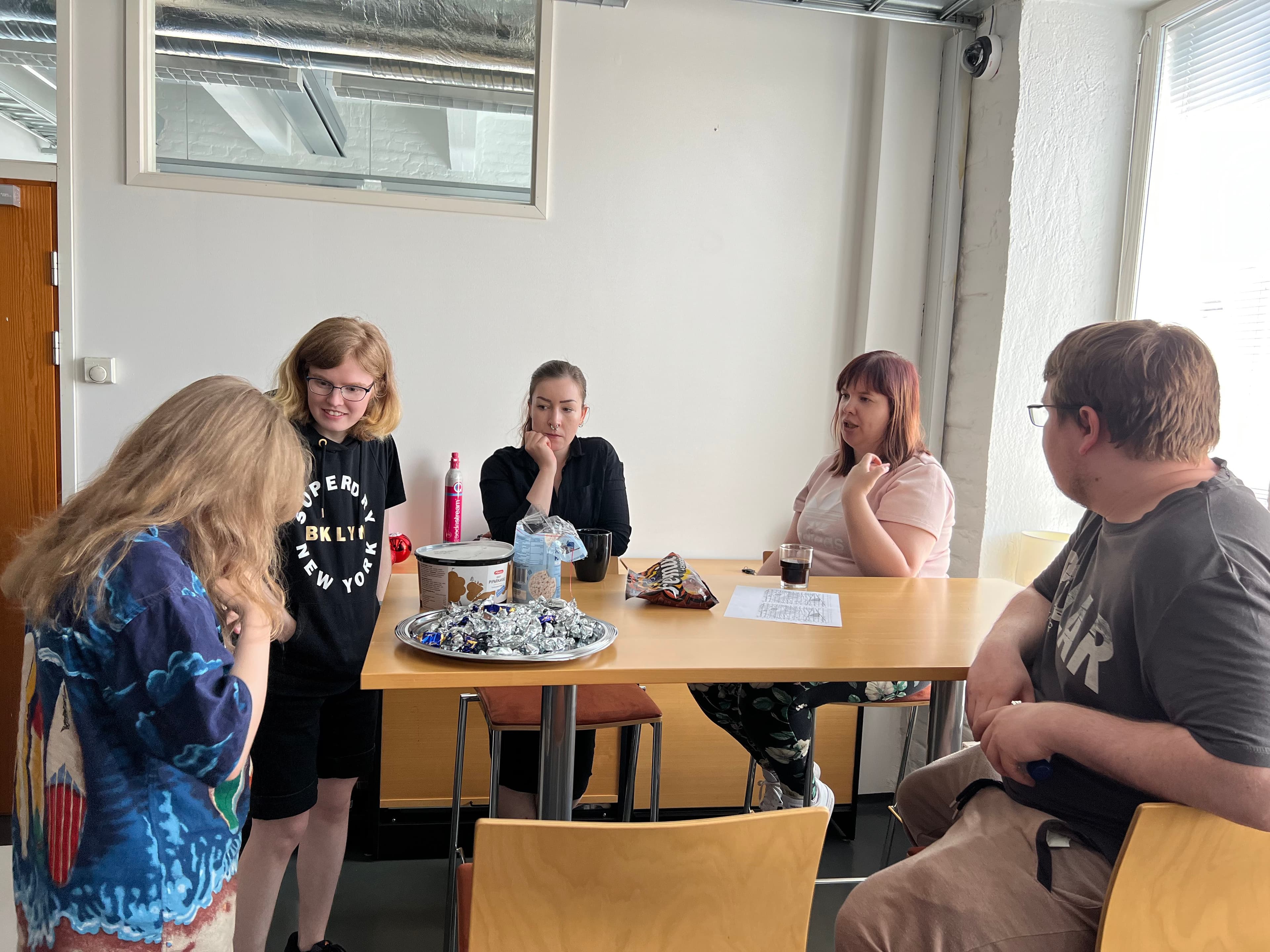 How to participate
Application process is simple and straightforward: you only need to fill out an application form and be yourself in the interview with the coaches. You don't need to know everything, since you are here to learn. The only requirements are motivation, positive attitude and determination to learn as much as possible.
Application form opens at the start of the year, usually around February or March. Interviews are held in April.
Find your role
WIMMA Lab's assignments reflect the current demands of the field. Possible roles vary based on the year's assignments and students' personal interests.
Front-end Development
Back-end Development
Service Design
DevSecOps
CI/CD
Test Automation
UI/UX Design
Graphic Design
Photography
Interested in more responsibility?
We encourage personal growth. WIMMA Lab is the perfect chance to practise your skills to be more comfortable as a leader.
Team Leader
Every team needs a Team Leader! Team Leader guides their team with agile methods, such as Daily Scrum, Sprint Planning, and Sprint Review. They are the contact between coaches and teams, and they strive to keep everyone on the same page. As a Team Leader you learn to see projects from a new perspective and gain valuable experience in leading a project.
Student Coach
WIMMA Lab couldn't function without Student Coaches! Student Coach is the backbone that keeps the whole operation running smoothly throughout June and July. They are the first contact with the companies and sponsors and they guide and support Team Leaders. They also organise events like Open Doors and KettuKeter.
Course timeline
May
Orientation week
WIMMA Lab begins! Students are introduced to WIMMA Lab practices, assignments and also to each other.
June
Open Doors
WIMMA Lab's biggest event, where students present their plans for the summer and network with companies. Anyone who's interested can stop by!
June
KettuKeter
To wind down after Open doors, WIMMA Lab and its stakeholders get together for a fun evening.
July
Kaunailta
WIMMA Lab's official closing event. Everyone who has participated in or worked with WIMMA Lab is invited!
September
Retro Day
When summer holidays are over, WIMMA Lab gathers one last time to present the final results.
Questions & answers
Want to know more? WIMMA Lab Black Book and other guides give a thorough look into the inner workings of WIMMA Lab.
To Guides
Yes, you get ECTS credits and can apply for student allowance.
You can apply at any point of your studies, even right after your first year.
No. Your motivation and urge to learn are more important than the skills you already have.
WIMMA Lab is a safe environment to try new things and fail. You are here to learn!
Comments from participants